My mother has been having trouble finding the style of shirt in shops that she likes. She likes ones similar to my New Look Shirt that I blogged about
here
. She takes a larger size than I do and the New Look pattern isn't large enough for her, so I scoured my BurdaStyle magazines to find a pattern I could use for her. I found #129 in the 11/2015 edition that I thought I would be able to adapt to her tastes. This is the magazine photo: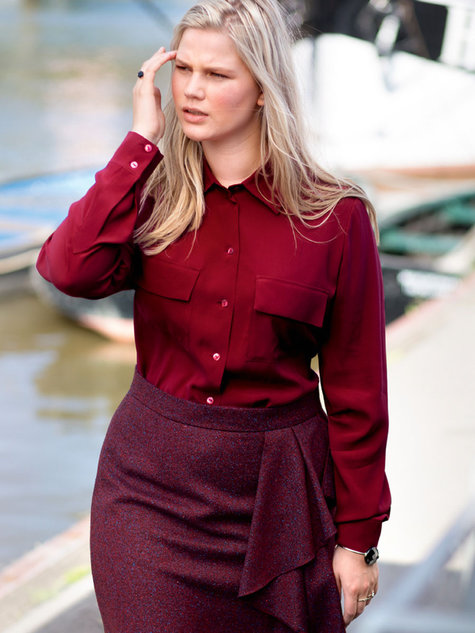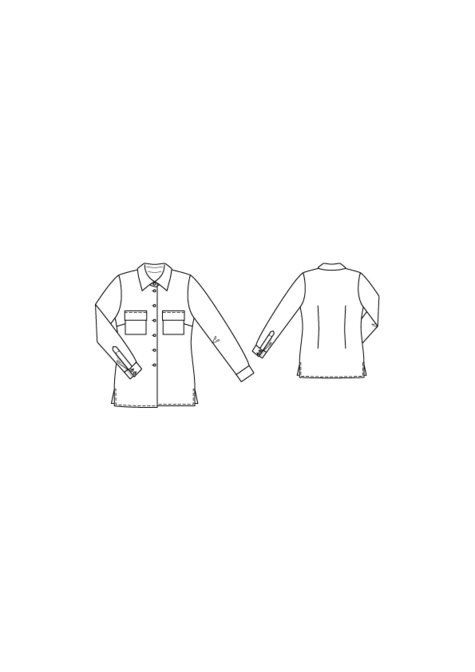 There were a few changes I needed to make. I didn't want long sleeves and instead of straight hems I wanted a curved hem. I used my New Look pattern to redraft the bottom of the shirt and to change the sleeves. Here is the completed shirt:
This shirt was fabric from Smart Dress Fabrics and cost $11 for 2.2m x 150cm
I have some more material to make her another shirt. She has tried it on and it has turned out well, though next time I will make a narrow shoulder adjustment.
In my last post I mentioned I was interested in making a quilt using the Northumberland Star pattern. I've made up a couple of practice blocks to see how they turned out and to make sure I can do a decent job of it. The one on the left was my first block and some of the joins are a bit out. For the second one I followed a tip to use a scant 1/4 inch seam instead of a full 1/4 inch and it turned out much better. I think I'll do another couple of blocks and turn these into a table runner. If I'm still happy then a shopping trip will be needed to get fabric for a bed quilt. My favourite flowers are daffodils and I have a daffodil Maling plate on display on my dresser, so I'd love to find some daffodil fabric for the centre blocks.