I've been wanting to make this top for a while now, but over summer I wanted to concentrate on lighter weight clothes. Now we are into autumn I finally got around to making it.
This is the magazine photo and description: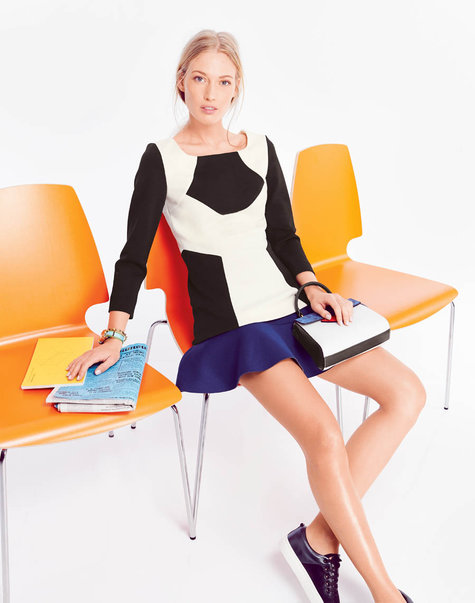 This form-fitting shirt is for experienced seamstresses who enjoy a challenge and possibly puzzles because all parts must fit together exactly right. It's a structured top and much more than just your average "long sleeve shirt" as you can easily dress it up with a pleated skirt.
It is also available in a dress length.
I got some ponte from Spotlight to make this. It needed .8m x 147cm of each colour. It has an invisible zip in the back. It took careful sewing to ensure the colour blocks were carefully matched and no material got puckered when doing the corners. I'm pretty pleased with how mine turned out.
Today is my mothers 80th birthday. I wore this top with the straight black skirt above when we went out for lunch. It feels really smart.
I wouldn't mind making this again in different colours.